Brass Band Arquebuse and David Guerrier
9 octobre 2019 - 20h
Victoria Hall, Rue du Général-Dufour 14, 1204 Genève
Works by Paul Lovatt Cooper, Malcolm Arnold, James Curnow, Peter Graham, Miklos Rozsa, Richard Wagner, Antonio Vivaldi, Doryan Rappaz: World premiere with pianist Kamil Osmanov, …
Brass Band Arquebuse For more than twenty-five years, the Brass Band has been presenting itself as a brass ensemble of about 35 musicians inspired by the great tradition of the English Brass band. This transformation dates back to the arrival of Jean-Pierre Chevailler at the head of the Elite music corps. Then official fanfare of the State of Geneva, it was taken over by the foundation of the Arquebus and Navigation in 2015. The majority of the musicians are students of the Haute Ecole de Musique de Genève.
Jean-Pierre CHEVAILLER obtains the virtuosity prize at the Conservatory of Lausanne in 1980, given for the first time in Switzerland to a Tenor Tuba player. At the same time, he studies conducting in London with William Relton. In 1983 in London, he is given the title of «Euphonium Player of the Year 1983-1984», as the only Swiss to receive this high distinction. Since 1995, he collaborates as a musical advisor for the RTS (Radio Télévision Suisse).
David GUERRIER was designated Instrumental Soloist of the Year at the Victoires de la musique classique as a trumpeter in 2004. He receives the same prize in 2007 for his interpretation of the Second Movement of the Concerto by Hen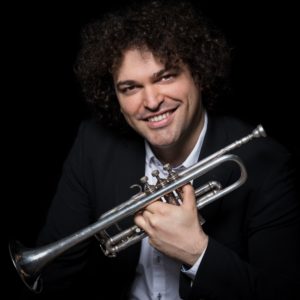 ri Tomasi, with the Orchestre national de France. He starts to play the horn in 2002 and soon becomes solo horn player of the Orchestre national de France. He studies the horn at the CNSMD of Lyon until June of 2006, applies for the horn professor position in the same school and is tenured the following September. He is a member of the Chambre philharmonique (E. Krivine) and has also been solo horn of the Orchestre national de France (K. Masur) from 2004 to 2009, and of the Orchestre philharmonique du Luxembourg (E. Krivine) from 2009 to 2010. He now holds the position of solo trumpet in the same formation. He recently started playing the tuba, the trombone, the violin and the ophicleide. He attaches particular importance to the interpretation of repertoire works on instruments that are contemporary to the time they were created.